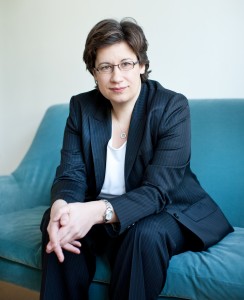 Hi, I'm Jo Bostock, founder of Pause Consultancy.  I got into this line of work because I hate wasted talent.  I find it incredibly rewarding to work alongside leaders who are shaping their careers and workplaces for the better. My practice is firmly underpinned by a Masters in Coaching, a commitment to ongoing supervision and membership of the EMCC.
Before setting up Pause in 2004, I was Head of Learning and Development for the National Theatre having previously worked for the Prince's Trust.  My early career was as a recruiter in the City.
I live with my partner Tammy who runs a martial arts and meditation school…she's calmly lethal.  I am a rotten cook, a decent squash player and an enthusiastic godmother .  When I need to pause I tend to head off to the garden to do some meditative weeding.
You can follow me on twitter @jobostock
Contact: jobostock@pauseconsultancy.com  Tel: 07984 150 366
Let me introduce you to some of the Associates that I work with…
Chrissy Rodger is a coach and facilitator who has a real flair for bringing out the innate resilience in her clients.  I have known Chrissy since we studied for our Masters in Coaching together in 2005 and have experienced the high quality of her work first-hand.
Whilst being good fun and energetic, she is also able to offer a punchy line in insightful questions. Chrissy combines gumption with sensitivity in giving the sort of feedback that really enables a client to move forward.   She typically works with senior individuals and top teams in organisations such as Eon, Unilever, the BBC, National Government and the NHS.
Prior to setting up her own business, Chrissy worked at Unilever – including a stint as FD for their Corporate Responsibility Group.    She now blends urban working with rural living, which has brought even greater perspective to her work.
Martin Vogel  is my go to person for work that has a focus on strategy and organisational reputation.  He is particularly interested in how businesses are able to create social value.  Martin helps his clients to really test the quality and impact of the decisions they are making.  He has a Masters in Coaching and conducted research into the value of working with narrative.
Martin specialises in coaching leaders in creative environments and can draw on 20 years of experience in broadcast media as a journalist and latterly a senior advisor to the BBC Trust.  Since setting up his own business, client work has spanned the British Library, TMG, Royal Botanical Gardens Kew and Manchester City Galleries.
With a dry sense of humour and gentle persistence Martin has helped me to do some of my best thinking.  He writes a great thought-provoking blog which you can read here.
Lindsay Wittenberg has a very calming presence – particularly useful as she gravitates to working with leaders who are dealing with complexity, often in high stakes situations.  She creates an environment where her clients can really enquire into how they bring themselves to the work that they do.  Lindsay has an Advanced Diploma in professional coaching and mentoring.
Lindsay's career began at Marks & Spencer plc and she subsequently founded a human rights pressure group and a European business development consultancy.  She was COO of an executive talent management company before setting up her own coaching business in 2003.  She has worked across industry sectors in organisations as diverse as Abbott Mead Vickers BBDO, Sony Ericsson, Centrica, Homebase and the NHS.
If my head is full – a long coffee with Lindsay brings clarity and insight, something clearly valued by those she works with.
Katharine St John-Brooks has a contagious curiosity and appetite for learning.  These qualities feed into stimulating, exploratory and solution-orientated conversations designed to help her clients effect change.  She  has a knack for opening up people's thinking, enabling them to gain broader perspective on critical issues. Katharine's Masters in Coaching featured research into ensuring high standards of ethical behaviour in internal coaching.
Katharine is able to draw on her career as a top flight civil servant, management consultant and senior manager at J Sainsbury plc to inform her coaching.  She has worked with leaders  across most central Government departments as well as organisations like Linklaters, the Council of Mortgage Lenders, Lexis Public Relations and The Portman Group.
Katharine has a wide generous streak – introducing ideas, linking people together and taking pleasure in other's successes.  Little wonder I enjoy working with her as much as her clients do.